Business Growth Ideas #290 This week: Music bop, Storytells, Optimism incarnate

GREG'S BUSINESS GROWTH NEWSLETTER #290
————————————————————
Quick notes to help you grow your business in less time with less effort. . . sometime next week.
In this issue:
– Techniques for FIT
– Being Human
– Random Stuff
Lyrics for FIT
——-
Until I hear it from you, I'll just figure everything is cool. (I don't want to take advice from fools)
Na-na-na-na-na-na. I'd rather fail like a mortal than flail like a god on a lightning rod. History forgets the moderates.
Day after day it reappears. I worry over situations, I know will be alright. Perhaps it's just imagination.
Heard that you are new in town. Someone said you party down. Well, later, I'll be comin' 'round. We'll rack 'em up and suck 'em down. It's gonna be a long night.
Being Human – Tell me a story
————————————————————
"The project auctioned off thrift-store objects via eBay; for item descriptions, short stories by over 200 contributing writers were substituted. The objects, purchased for $1.25 apiece on average, sold for nearly $8,000.00 in total." – Significant Objects
(image via Golf Digest)
In today's high tech world, the shift has gone from needing engineering talent to design, build and prototype to needing the soft skills of defining niches, establishing partners, and convincing people to join you.
How do you do that? You tell stories.
The telling of stories is what makes a boring legal theory brief into semi-interesting content that problem solvers look for. It takes a decorated t-shirt that sells for $9 in one store and sells it for $139 in another. Tell a story.
Significant Objects is a literary and anthropological experiment devised by Rob Walker and Joshua Glenn. It demonstrates the effect of narrative on a given object's subjective value can be measured objectively.
It works. I saw a speaker illustrate this with a golf club.
"I picked this up at a garage sale" conveyed a particular value for the club.
"It used to belong to a professional golfer" conveyed a greater value.
"It was the club Jack Nicklaus used to hit his epic approach shot on the 17th a Merion to win the World Amateur Team Championship. The shot that began his legendary ascent into golf history" indicated the club is priceless.
What story is your business telling? What analogy best explains the problem your products solve? Figuring this out will improve new customer acquisition.
Random stuff
————————————————————
"Circumstantial evidence can be overwhelming. We have never seen an atom, but we nevertheless know that it must exist."
— Isaac Asimov
Evidence
Things will be okay.
You might think, how can you be so sure? Sometimes you just know.
Like when you see bold expressions of optimism.
For instance, this young man:
(pictured at age 11, fresh off a fun summer of swimming) This young man is looking ahead and forecasting a favorable outcome.
How can I be so sure?
Because he took the plunge and got engaged!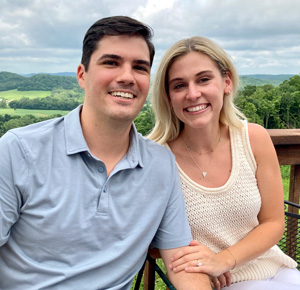 Strong evidence.
Congratulations, young man.
————————————————————
If you need to set up a time to visit, follow this link:
https://calendly.com/chamberspivot/
https://www.chamberspivot.com/wp-content/uploads/2022/03/CPI_logo_nowheel_transp_blk_sales_consultant_omaha.png
0
0
Greg Chambers
https://www.chamberspivot.com/wp-content/uploads/2022/03/CPI_logo_nowheel_transp_blk_sales_consultant_omaha.png
Greg Chambers
2021-07-24 15:38:00
2021-07-24 15:38:00
Business Growth Ideas #290 This week: Music bop, Storytells, Optimism incarnate