Right FIT #335 – This week: Shocks, Time, Walls

GREG'S BUSINESS GROWTH NEWSLETTER #335
————————————————————
Quick notes to help you grow your business in less time with less effort. . . sometime next week.
In this issue:
– Techniques for FIT
– Being Human
– Random Stuff
Techniques for FIT
——-
When someone on your team resigns or is fired the remaining employees fall into one of three categories: One starts looking at other opportunities, one keeps their head down, and the other looks for opportunities to acquire. Be aware of all three, prepare for all three.
A shock to the system from a traumatic event leads to a scramble and a lot of advice from others. My advice is to prepare your resources for 6 months or more down the road. Aftershocks will follow. 
Your process will work. You just have to do it. Someone else's way may be better, if you do it. The key is you have to do it. A process only works when implemented.
Comparing yourself to others is natural. When you do it be aware of your assumptions. "In each head is a world" applies to each individual life too. A successful man told me, "people see a snapshot of where I am now. They wouldn't be as impressed if they watched the movie."
Being Human – Future
————————————————————
"Time is the scarcest resource of the manager; If it is not managed, nothing else can be managed." – Peter Drucker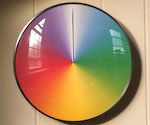 One feature of being human is we understand the concept of future. We project ourselves into it and understand our eventual mortality. As philosopher Stephen Cave puts it, "we live with this sense of personal apocalypse," and it drives our busyness. It drives how we choose to spend our time. How we spend that time shapes who we become.
Busyness. Great word.
When I started in business two words drilled into me were "prioritization" and "allocation." Everything in business life is viewed as an allocation problem. As in "you have limited resources to allocate." Money, people, time.
On reflection, I have come to see time as different from resources like money and people. Time is a non-renewable resource. It moves in one direction and can't be replaced or replenished. As such, you don't need to allocate time, you need to prioritize it.
Alan Weiss, superstar consultant coach, says it's ironic, the harder we work to make money, the harder we are working to decrease our true wealth.
True wealth is self-directed time.
Money is fuel for our true wealth. Leveraging employees is fuel for true wealth. The more we mindlessly work, travel, and jump to respond to requests, the lower our wealth regardless of how much money we're earning.
A good place to start with this isn't to look inward. Instead, start ny helping your people prioritize their non-renewable resource. Time. By helping them you'll find ways to help yourself.
This topic reminds me of a favorite poem from high school lit class:
Ozymandias
I met a traveller from an antique land
Who said: "Two vast and trunkless legs of stone
Stand in the desert. Near them, on the sand,
Half sunk, a shattered visage lies, whose frown,
And wrinkled lip, and sneer of cold command,
Tell that its sculptor well those passions read
Which yet survive, stamped on these lifeless things,
The hand that mocked them and the heart that fed:
And on the pedestal these words appear:
'My name is Ozymandias, king of kings:
Look on my works, ye Mighty, and despair!'
Nothing beside remains. Round the decay
Of that colossal wreck, boundless and bare
The lone and level sands stretch far away."
— Percy Bysshe Shelley
Random stuff
————————————————————
"When a man is wrong and won't admit it, he always gets angry." – Thomas Chandler Haliburton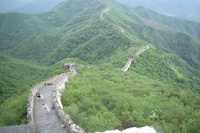 We have our worldview, and it tells us how the world works. For the most part we assume others think the same way we do. It's jarring when we find evidence others see the same set of facts differently. Yet within moments we'll go back to assuming they must see everything else the same way we do.
As part of an early gardening project I have decided to rebuild a small section of a raised garden wall. I took a shortcut when first building the wall many years ago, and it results in me having to dig out different sections each year. I tell myself it's ok. I pull back the big stones, I find big fat worms to toss into the grass for the robins, and when I'm done th little wall looks semi-straight for a few years. (when I first built the brick path and garden walls the neighbor said, "I just love your little garden. It looks French." We stood and looked at the crooked path, and crooked wall. I knew she meant "looks like ruins" because it does not look French.)
Since the wall exists, and I am simply taking it apart and rebuilding it, I am baffled when it doesn't come back together. The stones get heavier each year and the sun is bearing down on me as I grunt, groan, and cuss my way through the morning. I can't for the life of me figure out why they don't just slide back together. Makes no sense. I prepare myself for a long afternoon because now I need to dig out the adjoining wall.
My lovely bride comes over, sipping a cup of coffee, and takes in what has become an annual spectacle. In less than a minute she says, "you need to dig out that side."
Hot and tired I snap, "Ok Miss Engineer." I mean, if I want help I'd ask for it, right?
She shakes her head and walks away.
After a minute I dig out that side and the wall snaps back together. I must have been looking at it from the wrong angle or something.
————————————————————
If you need to set up a time to visit, follow this link:
https://calendly.com/chamberspivot/
https://www.chamberspivot.com/wp-content/uploads/2022/03/CPI_logo_nowheel_transp_blk_sales_consultant_omaha.png
0
0
Greg Chambers
https://www.chamberspivot.com/wp-content/uploads/2022/03/CPI_logo_nowheel_transp_blk_sales_consultant_omaha.png
Greg Chambers
2022-06-04 08:33:00
2022-06-30 14:17:48
Right FIT #335 – This week: Shocks, Time, Walls