Business Growth Newsletter #196: Decision making, Evidence and high school projects, Country music

GREG'S RIGHT FIT NEWSLETTER #196
————————————————————
Quick notes to help you grow your business in less time with less effort. . . sometime next week.
In this issue:
– Techniques for FIT
– Being Human
– Random Stuff
Techniques for FIT
——-
Each time doing strategy work the most fun is brainstorming the future via exercises on preventative and contingent actions. You can use them to cement a sale too. "Engagements are never perfect. I bet if we put our heads together we could come up with common issues and how we'll handle them 

right

 now."
Good decision making in the real world is often just two actions: Make a decision. Then make it 

right

.
Reward yourself when you get a new project started and again when you're done. One one side you plan on doing your best and on the other you did it. Well done!
Are you basking in the glow of how well an important conversation went? Grab that notebook and take 3 minutes to jot down your thoughts before moving to the next task.
Being Human – How do we know this to be true?
————————————————————
"A wise man proportions his belief to the evidence." – David Hume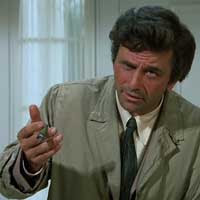 I'm teaching a group of high school students in a course called, "Introduction to Business & Entrepreneurship." Their first project involved listening to a entrepreneur describe a problem then working in groups to come up with solutions. They did great considering they've never done much of this kind of work before.
Their presentations were decent and the solutions were creative, but not very good. The reason they weren't good is because the kids provided little or no evidence to support their ideas.
Evidence is defined as facts and information indicating whether a belief is true or valid. If I ask the kids how their belief is measured, their response will fall in one of two evidence buckets.
They either have evidence or they don't. So bucket one is always empty (no evidence) but bucket two, the evidence bucket, comes in multiple flavors: hard, soft, and third party.
The kids will get better at it because they'll practice on two more incredibly patient entrepreneurs, then once more on a student's idea. Their futures are bright!
How are your people getting practice?
Random Stuff
————————————————————
"Three chords and the truth." songwriter Harlan Howard describing country music 
Is anyone else watching/watched Ken Burns epic "Country Music" film?
I loved it and found myself singing along with songs and listening to albums I haven't heard in decades. It's like an obsession. My Uncle Al was a country music fan I can remember bumping down mountain roads in his big green Ford LTD listening to 8 tracks of George and Tammy or Conway Twitty. (they lived in Leadville, CO)
My lovely bride enjoyed the film too, but seemed a little too eager to point out a number of times how she's "never, ever heard this song before in her life."
Still not sure what to make of it.
————————————————————
If you need to set up a time to visit, follow this link:
https://calendly.com/chamberspivot/
https://www.chamberspivot.com/wp-content/uploads/2022/03/CPI_logo_nowheel_transp_blk_sales_consultant_omaha.png
0
0
Greg Chambers
https://www.chamberspivot.com/wp-content/uploads/2022/03/CPI_logo_nowheel_transp_blk_sales_consultant_omaha.png
Greg Chambers
2019-10-12 09:03:02
2019-10-16 09:15:58
Business Growth Newsletter #196: Decision making, Evidence and high school projects, Country music