Business Growth Newsletter #241 – Dealing with objections, Rice, GPS

GREG'S BUSINESS GROWTH NEWSLETTER #241
————————————————————
Quick notes to help you grow your business in less time with less effort. . . sometime next week.
In this issue:
– Techniques for FIT
– Being Human
– Random Stuff
Techniques for FIT
——-
Every time your people tell you the objection is money or time, remind them those are priorities. Their job is uncover the client's needs, and understand their priorities. Maybe even helping clients re-evaluate along the way.
Crucially, highly effective people catch on fast. When interviewing, jump from one subject to the next. If the interviewee keeps up with you, it's a sign they'll quickly figure out how to work through objections.

As a leader, remind your team to take notes on objections, so you can visit and role-play with them via Zoom. Addressing objections requires both EQ and IQ. There's a good chance they overcome objections with lots of logic, very little emotion. Encourage them to reverse it.
Under the tutelage of my first boss, I learned the value of "getting a little cement in my ass" and sticking with a conversation after an objection. It's the difference between a thick or thin pipeline, and most important, an essential  contributor to building momentum. The key to sales success.
Being Human – Get to the source
————————————————————
"The more original a discovery the more obvious it seems afterwards." -Arthur Koestler
Do you marvel over your rice cooker? I do now. Thanks to a great article on the invention of the automatic rice cooker, "The Battle to Invent the Automatic Rice Cooker."
It shows the value of engaging directly with customers, "In the early 1950s, Shogo Yamada traveled Japan promoting Toshiba's electric washing machine. Along the way, he asked housewives about their most onerous task. Their answer was cooking rice three times a day, which in some parts of the country was still undertaken with a kamado."
It was a well-known problem that no one could solve. One of the reasons? Rice was cooked by women, but the engineers were all men. "When a down-on-his luck maker of water heaters, Yoshitada Minami, came to him looking for work, Yamada passed the project on to him. And since cooking rice was women's work, Minami passed much of the research on to his wife, Fumiko."
She cracked the code.
A great reminder to do your research, don't rely on hearsay, and get to the source. As we say, "get the what, directly from the who."
Good stuff.
Random stuff
————————————————————
Not all who wander are lost.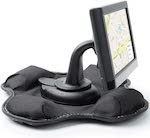 We just moved our youngest back to school. Fingers crossed his semester goes as planned! On the drive home I thought about heading back to university my second year. The process included packing up the car and making the 8-hour trip from Denver to Omaha by myself. Earlier in the summer I had replaced my trusty orange Datsun truck, "Sunshine," with a high mileage VW Jetta. The old truckster was reliable, but not what anyone would call highway-safe. Its longest trips were into the foothills of the mountains, wheezing and hissing in the elevation. I don't know if it went over 60 mph.
The Jetta, on the other hand, was sporty. The Jetta was quiet. The Jetta's spedometer went to 120, just like Sunshine's, but threatened to get there. I loaded up my new ride, left the mountain views behind, and set out across long stretches of farmland. If you've never driven in eastern Colorado/western Nebraska, it's flat. Wide open vistas with more livestock than humans. A landscape that's easy to speed through. And I did.
When I flashed through Lincoln, I calculated my arrival would be just under 7 hours from departure. A smile spread across my face and I pressed the pedal to the floor, zipping in and out of big trucks for that last 45 mile stretch. At the outskirts of Omaha I approached an interchange between I-80 and I-680. It occurred to me I didn't know how to get to the university. No clue. Freshman year I walked or got rides, but rarely ventured far from campus. True to my nature, I hastily picked an interstate and pressed on.
When I saw the sign welcoming me to Iowa, I knew something was up. This was 1988. No cell phone, Garmin, or iPhone. I don't even remember having a map. Not that it would have mattered because I had a half tank of gas and a lot of daylight.
As you might imagine, my life has been greatly improved with today's technology. You'd think, even when visiting a city I've been dropping kids off in for 5 years. it would keep me from getting lost like I did 30 years ago.
You'd be wrong.
————————————————————
If you need to set up a time to visit, follow this link:
https://calendly.com/chamberspivot/
https://www.chamberspivot.com/wp-content/uploads/2022/03/CPI_logo_nowheel_transp_blk_sales_consultant_omaha.png
0
0
Greg Chambers
https://www.chamberspivot.com/wp-content/uploads/2022/03/CPI_logo_nowheel_transp_blk_sales_consultant_omaha.png
Greg Chambers
2020-08-22 15:03:00
2020-12-13 08:29:36
Business Growth Newsletter #241 – Dealing with objections, Rice, GPS