Greg's Sales Newsletter #144: Business Development, Productizing, Toilets

GREG'S RIGHT FIT NEWSLETTER #144
————————————————————
Quick notes to help you get more sales and marketing done in less time. . . next week.
In this issue:
– Techniques for FIT
– Being Human
– Random Stuff

Techniques for FIT
————————————————————
In business development, what has happened, will happen. Take note and come up with alternative approaches or responses for next time. It's coming.
The base layer for growth is how you feel about yourself, quickly followed by being prepared and the ability to visualize. If you experienced it once, you will experience it again, soon.
Most sales professionals can describe their favorite kind of TV show in more detail than they can describe their favorite customer. That's easy to change.
No matter how elegant the tactic or technique, if it doesn't feel right to you, it won't be used. Your best way of completing a task is your best way. Stick with your strengths.
Being Human – Adding products to services
————————————————————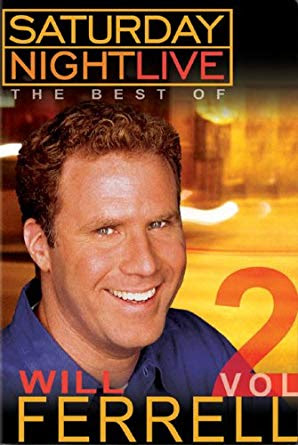 Productizing isn't a word (according to the red squiggle underneath it), but should be.
It's the term I use when describing how service businesses can sell more to existing clients without adding more hours to the day. It's part of how we justify the investment in high-powered administrative staff. Once a month, over a lunch hour, you can teach your team how to spend 15 minutes a day looking through client logs for low labor, high value interactions that can be productized for other clients. The following story is oversimplified, but it works to get everyone on the same page.
The scenario: I want a new car for business and personal use. Before I make that purchase/lease decision, I want to make sure I'm not missing anything with taxes or insurance I should consider as a small business owner. The insurance agent is easy to deal with because they get paid on commission, but I have to do a little head math to justify calling the accountant. I put in a quick call to both parties, get an insurance quote, but the accountant does something different. She does some quick head calculations and says "well, since you're set up like X and you'll be using the vehicle for Y, you have these options – YY or ZZ." Great advice. Between the two calls I have probably saved myself a few headaches and a little money.
The calls are short. The insurance agent logs my notes in his system to sell another product someday, and my accountant logs the time for billing. By the time the accounting invoice shows up, the value of the advice given is lost on me.
For the accountant, an exchange like that is worth noting as something that can be productized. If the call to the accountant went a little different, something like "well Greg, based on the answers to a few questions, you may be looking at tax time savings of anywhere from 12-24% of the price of your vehicle. How much is the car you're looking at?"
"$60K"
"Well, with a $60K car, that's somewhere between $6-12K – maybe a little higher or lower. I have a kit John can send over  that lets you answer questions, work with the figures and come up with choices that work for you. It's $495 and it comes with unlimited support. Or I can do all the work for you when I get back to the office and just send you a bill. Would one of those options work for you?"
Hmm. $500 for a $6K tool that I can use for a while and share with others? Done.
The general idea is that when solutions are presented in a way that builds value, some of your current bill-by-hour conversations can be turned into a product that your clients will benefit from and take little to no time for you beyond setup. Not unlike SNL repackaging old Will Farrell skits and putting them into a TV special, a DVD, and who knows what else. While you won't sell as many products as SNL, you'll get more credit for the real value you provide.
Random Stuff
————————————————————
The journey
The upstairs toilet is leaking. It's old and the drip is in the bowl, so it's not causing a problem, but with fewer people in the house, when it gets real quiet, I can hear it. Sometimes.
I mention this to my bride and she suggest just getting another toilet. It's a great idea, but I know it will lead to a full bath remodel, so I play it cool. While watching early morning soccer, I pull up Lowes.com and take a peek at what's in stock and even pop over to Kohler.com to get a little lesson on how to choose the toilet that's right for me. The flushing options (very important), the design, the color, the seat, it's all very informative. An excellent example of content marketing.
Then I notice I can spend $8K on a Kohler toilet. I'm sorry, it's "starting at $8,000." Now I'm intrigued. Do they have that at my local Lowes?  What's the most expensive toilet I can get there?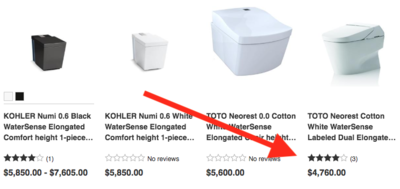 That's when I notice the the Toto $4,700 toilet has 3 reviews. Really? I'm clicking.
Some features to note:
Bidet seat with rear cleanse, soft rear cleanse, front cleanse, oscillating, and pulsating spray
Auto open/close lid and seat with heated seat and temperature control, air deodorizer, ewater+ ® and Premist™, nightlight
Skirted design toilet to conceal the trapway with CeFiONtect™ glaze to reduce bowl friction
Not only is this thing going to make you and the room smell better, it sounds like nothing, I mean nothing sticks to the bowl. Toto refers to your interaction with this luxury accessory as a "journey."
This leads me to the reviews. There's a definite theme these writers are working on. "Fajita night", "nacho night", "love for smoked baby back ribs."
You have to read it for yourself. I can't see the computer through my tears.
Booking Calendar
————————————————————
If you need to set up a time to visit, follow this link:
https://calendly.com/chamberspivot/
https://www.chamberspivot.com/wp-content/uploads/2022/03/CPI_logo_nowheel_transp_blk_sales_consultant_omaha.png
0
0
Greg Chambers
https://www.chamberspivot.com/wp-content/uploads/2022/03/CPI_logo_nowheel_transp_blk_sales_consultant_omaha.png
Greg Chambers
2018-10-16 11:38:26
2018-10-13 11:46:46
Greg's Sales Newsletter #144: Business Development, Productizing, Toilets