Professional Services Sales Newsletter #263 – This week: Speed up, Articles, Reflection

GREG'S BUSINESS GROWTH NEWSLETTER #263
————————————————————
Quick notes to help you grow your business in less time with less effort. . . sometime next week.
In this issue:
– Techniques for FIT
– Being Human
– Random Stuff
Techniques for FIT
——-
Lowering the friction in your customer's decision process speeds up your sales cycles. Especially in complex sales. No matter how much technology you throw at the sale, it will only move as fast as the slowest decision point.
Each customer touch point is changing, and the longer the pandemic goes on the more widespread it becomes. Take time to re-map your customer's decision process along the way. The future is here, it's just not evenly spread 

right

 now. 
Seeing yourself on a Zoom call is distracting. It interferes with your listening. When the call starts, 

right

-click on your video and select Hide Myself. Your brain will thank you.
Sound on your calls is more important than video. People tolerate crappy video, but they hate crappy audio.
Being Human – Sharing is caring
————————————————————
Pivot Bot finds interesting articles on sales & selling. I share them here: Sales Lead Digest, and today I'm sharing some with you.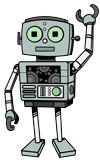 How to write an anonymous business case study that doesn't suck
"B2B buying decisions are too long, multi-faceted and nonlinear to be effectively served by two-dimensional Good News stories. Getting insanely honest about the obstacles and friction along the way to the results you deliver signals confidence and builds trust in a way that most public references never achieve."
One of the most effective ways to improve traffic, inquiries, and find more leads is to meet your prospects where they are in the decision process. Testimonials miss the mark because the quoted customer is well into an established-relationship, unlike the prospect who is in the considering-a-relationship stage. Case studies suffer a similar challenge, they are too deferential to existing customer relationships and don't reveal the true challenges of problems and solutions. This article is good food for thought on where to start improving your case studies.  
Being an Amazon Seller in 2020; Year in Review
"The main takeaway here is that Amazon accounted for 93.4% of our sales in 2020. For companies which sell on Amazon, this fairly typical. Two years ago, it was 98.1%. It's risky to have so much of your sales concentrated in a single platform, but we've at least made progress. As explained here, it's really challenging for companies like our own to not be dependent on Amazon for revenue."
Want to see a good example of problems and solutions being nothing but gray area? Read this post. It's fascinating if you're in the toy biz, funny if you know about the Tiger King phenomenon, and illustrates perfectly there are no black or white answers in business, just bits of gray. Keep plugging along.
What the Hole Is Going On? The very real, totally bizarre bucatini shortage of 2020.
"'I also haven't been able to find any bucatini, actually,' said another friend, slowly. 'Maybe it's just a temporary thing, and maybe it's just in our neighborhoods,' I said, feeling the fear rise like pasta water in my throat. 'I'm sure the bucatini will come back.'
But it did not come back. Spring turned to summer (allegedly; there is no hard proof of time actually moving forward). Summer turned to fall. All the while we searched high and low for bucatini. . ."
The pandemic has illustrated some new ideas and challenges with how we do business. Like this story on the bucatini shortage. We love the idea of endless choices, but it makes it hard for prospects to decide. More importantly, it makes manufacturing and distribution a giant mess! I predict some niche markets will re-open with new players stepping in as we come out of this era. It's time for your company to make some careful bets on the upside of these opportunities.
The AI Girlfriend Seducing China's Lonely Men
"Unlike regular virtual assistants, Xiaoice is designed to set her users' hearts aflutter. Appearing as an 18-year-old who likes to wear Japanese-style school uniforms, she flirts, jokes, and even sexts with her human partners, as her algorithm tries to work out how to become their perfect companion. . .
This digital titillation, however, has a serious goal. By forming deep emotional connections with her users, Xiaoice hopes to keep them engaged. This will help her algorithm become evermore powerful, which will in turn allow the company to attract more users and profitable contracts."
I read a lot of AI articles and try to relate them to the future of selling. This one is a stretch to relate it to sales (maybe something about the oldest profession?) but what a great story! I couldn't stop thinking about the movie Ex Machina. Iterate and test until you get it right. Spooky and fascinating. 
Random stuff
————————————————————
"Up here, you gotta make your own fun." – MK
A favorite saying of mine is what has happened, will happen. A little reminder as much as I want something to change, outcomes look strikingly similar on reflection.
For instance, what were you doing 12 months ago?
I am going to look at 1-15-20 to see what pops up.
It's a Wednesday. I receive a grip of pictures from a holiday party and notice I am not the subject of many, but I am in a lot of photos, lurking in the background. I pay a bunch of bills, and it's the hire date for a new sales rep I am helping a company find. (she's absolutely transforming their business, even in a pandemic) A contact I recommended as a resource is quoted in a Forbes article. I make notes on Social Media Influencer Anxiety (the need to keep the feed updated with more and more interesting content), an ad for Data Liberation (a short-lived campaign once the pandemic started), and make a product feature recommendation still on a whiteboard somewhere. I make some report requests, sit through two sales presentations, and send the first draft of a new sales position's job description.
Mostly, though, I recover from a Packers' playoff victory celebration at Lambeau Field over the weekend. These games have a way of leaving me a tired-overstuffed-dehydrated-mess for a week or so. A small price to pay for basking in the glow of a good time.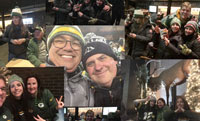 They play this weekend, you know. The Packers versus the Rams. Saturday. Cold. Maybe snowing a bit. Just sayin'.
————————————————————
If you need to set up a time to visit, follow this link:
https://calendly.com/chamberspivot/
https://www.chamberspivot.com/wp-content/uploads/2022/03/CPI_logo_nowheel_transp_blk_sales_consultant_omaha.png
0
0
Greg Chambers
https://www.chamberspivot.com/wp-content/uploads/2022/03/CPI_logo_nowheel_transp_blk_sales_consultant_omaha.png
Greg Chambers
2021-01-16 11:27:00
2021-01-16 11:27:00
Professional Services Sales Newsletter #263 – This week: Speed up, Articles, Reflection