Services Sales and Selling Ideas #278 – This week: Teaching, Aiming small, Universal income

GREG'S BUSINESS GROWTH NEWSLETTER #278
————————————————————
Quick notes to help you grow your business in less time with less effort. . . sometime next week.
In this issue:
– Techniques for FIT
– Being Human
– Random Stuff
Techniques for FIT
——-
Training people by osmosis is frustrating at best. Learning by watching takes a long time. Your people learn best by doing. It's frustrating to watch but resist the urge to jump in. Next year you'll appreciate their amazing progress. Be patient.
Rehearsing sales presentations in front of your peers makes them good. Rehearsing and asking for feedback in front of industry adjacent people makes them better. 
Early in my career I saw Tom Hopkins speak. His advice was to start the day with a cheer, "I'm alive! I'm awake! And I feel great!" It was printed on a waterproof shower hanger. I did it for a long time, much to the chagrin of my bride.
Expectations are a tool for combating what life throws at you. The tension between the two propels you through the years. Set expectations high, don't let life get you down, and show up every day to see what happens.
Being Human – Aim small, miss small
————————————————————
There's riches in niches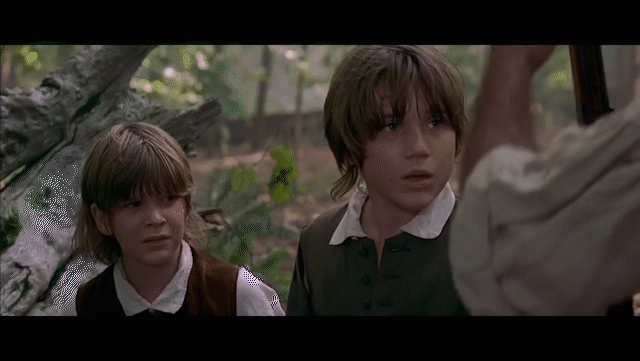 (via goteenwriters)
If you know a lot about your business, resist the urge to put your own marketing campaigns together because you'll explain too much. Unless you're selling to groups that know as much as you do, explaining too much can be confusing. It's best to get one idea across and stick to one train of thought. Like Mel Gibson's character in "The Patriot" taught his boys, aim small, miss small.
Random stuff
————————————————————
I saw this irresistible headline this week:
"Italian hospital employee accused of skipping work for 15 years"
Some may read it and feel outrage, some feel admiration, but I went straight to thinking about what this guy did every day. It's one thing to pull one over on your employer, but what do you do with your ill-gotten gains?
I'm guessing it's a little like being super rich because there are few people who can match your lifestyle, but the hospital probably didn't pay giant wages. So maybe it's a little more like being retired. As long as he was in his 50's when it started, he may have a lot in common with his neighborhood retirees. But what if he was in his 20's?
What did he tell his family? Did he pretend to go to work?  Did he get a second job? Did he indulge in his hobbies? Did he start a revolution? Did he become the lovable village drunk?
15 years is a long time. In 2005 I was wearing a suit with a bank lapel pin, tromping through marble floored hallways with high ceilings. My youngest was 6 years old, just starting school. I was a year away from running my first, last marathon. Many things have happened since then.
I can't stop thinking about it.
Update: The chicken was delicious.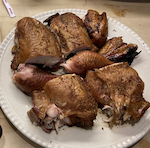 ————————————————————
If you need to set up a time to visit, follow this link:
https://calendly.com/chamberspivot/
https://www.chamberspivot.com/wp-content/uploads/2022/03/CPI_logo_nowheel_transp_blk_sales_consultant_omaha.png
0
0
Greg Chambers
https://www.chamberspivot.com/wp-content/uploads/2022/03/CPI_logo_nowheel_transp_blk_sales_consultant_omaha.png
Greg Chambers
2021-05-01 11:40:00
2021-05-01 11:40:00
Services Sales and Selling Ideas #278 – This week: Teaching, Aiming small, Universal income