Local Facebook Ad Idea for Marty
Local Facebook Ad Idea for Marty
As a dedicated reader of the CPI newsletter, I owe it to Marty to come up with an idea that he can use in his business.
Mind you, my knowledge of your business is superficial at this point but here is the situation as I see it.
SMEJs Snacks and More is a candy/snacks/drinks/greeting card shop that relocated from many years inside the Center Mall at 42nd and Center St in Omaha, NE. Relocating provided some great new opportunities (space, businesses, higher income residential) but the move coupled with the small ticket items being sold creates a situation where the "move" is essentially a "grand opening" because customers aren't likely to follow. You want more name recognition and more foot traffic into your new store and you have a limited budget to work with.
With that in mind, here is an idea that has been successful with some "pop-up" stores I've helped.
Your business depends on foot traffic. You target people that work in the immediate area who might eat breakfast or lunch at a neighboring business and the local residents that are driving by or grabbing a bite to eat for dinner. The biggest retailers in the USA know that "once consumers' shopping habits are ingrained, it's incredibly difficult to change them." (read more about big data and retail targeting here: How Companies Learn Your Secrets – NY Times) So, you have to be subtle and find a few people you can bring in to start, right?
So let's start with a baseline. I choose. . .average daily foot traffic. Ideally that average could be broken down by time, day, and month as well as things like new vs. returning but if we're not measuring all that right now, let's start by taking a week long count. I'm going to use a WAG (wild ass guess) and say there is an average of 20 people because it's easy math for me. 140 people a week and roughly 600 a month.
Why did I choose gross traffic which can be gamed and is at best a leading indicator? Because you have to start somewhere and if we can lift foot traffic, we can eventually get to conversion and retention.
The other assumption I'll make is a $3 per person average ticket. 20 people walk in, some buy, some don't but on average, they spend $3 each.
So, what do we know about these people? They either live or work in the area. Big employer nearby is CSG. Houses are all over. So let's pick a platform that has a lot of consumers, is a place where everything is great all the time, and where we can micro-target some people that might be SMEJ lovers at some point.
I start by jumping into Facebook Ads: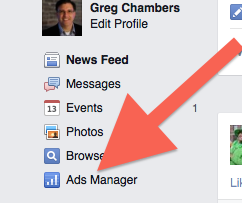 I create an ad: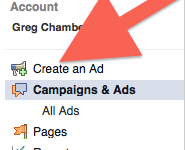 I pick Awareness ad because I'm going to treat this like a small recurring ad in the local newspaper. Frequency being my friend.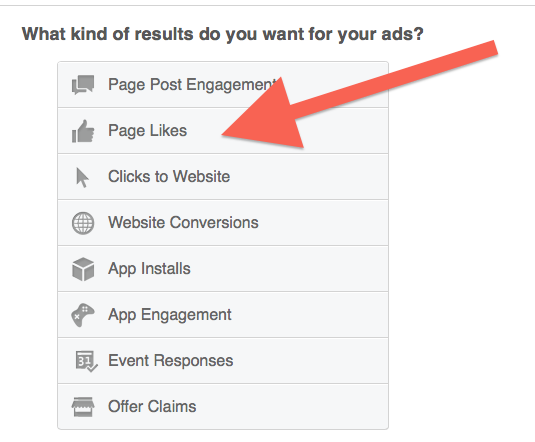 It starts by asking for images but I skip this one for a moment because I'm more interested in the audience sizes. But while I'm here, note that there are now 3 ad sizes and your image selection is the key to success here. I use a 60-30-10 rule of thumb for FB ad success. 60% is the image, 30% is the headline and 10% is the rest of the text. Get a great set of images and watch the ad engagement go up.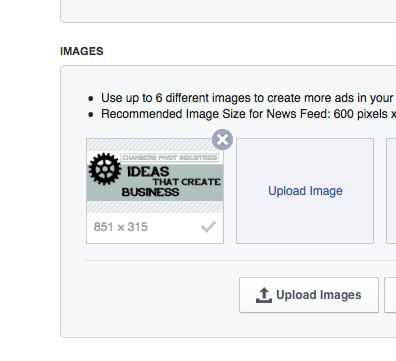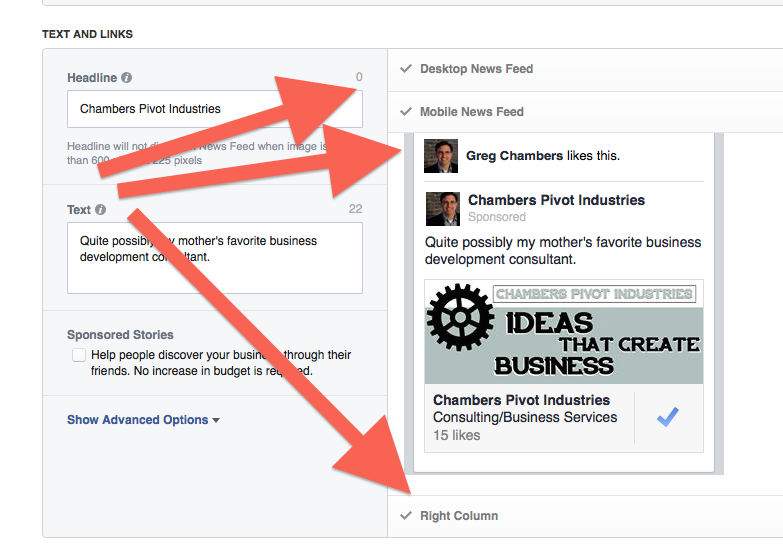 Let's look at that audience. Everyone on FB that has your two closest zips is here.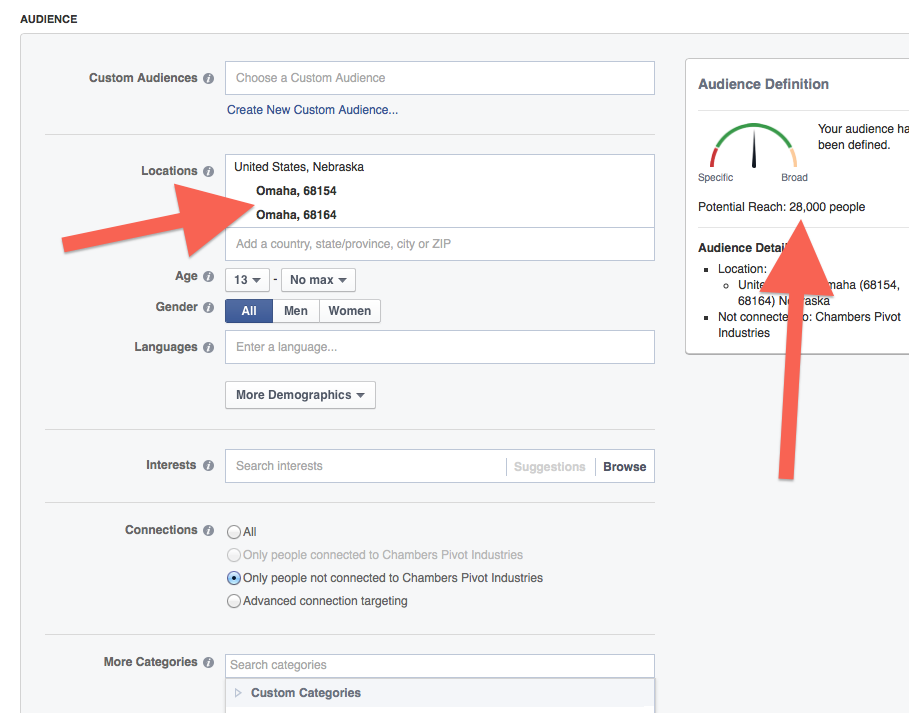 At 28,000 users, that's a lot. You're a candy store. You're a snack store. People looking for their favorite treats need to know you exist. So let's pick a few that show up your web page. Chex Mix, Pop-Tarts, Pringles along with a candy . . .I pick Reese's Peanut Butter Cups.  Now let's peek at that audience.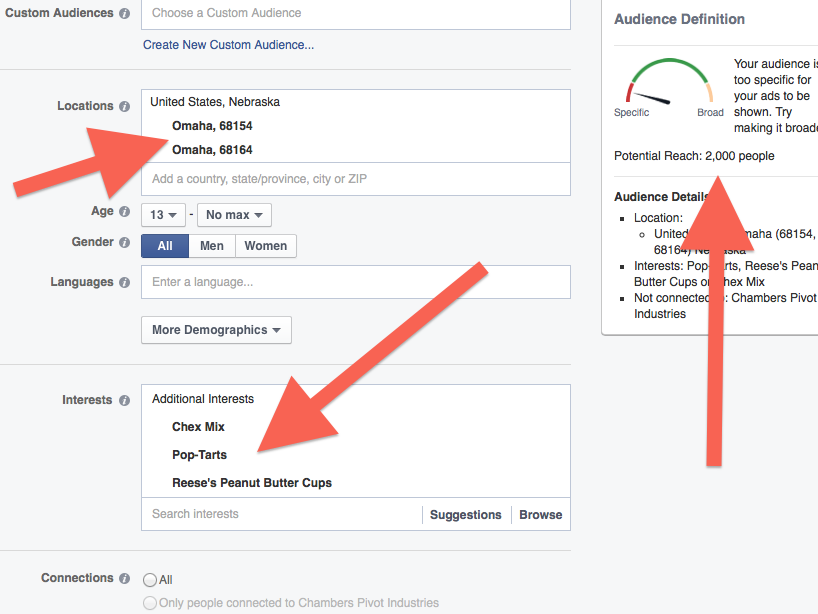 Yep, 2000 is a number I can work with. Let's get to the creative. Your image needs to be arresting and in my experience, fans of a brand will gravitate to the images of their treats. Your company name can serve as Headline Test #1 and the text needs to associate you with a well known landmark for people who traverse this route. Let's try a mix of these images: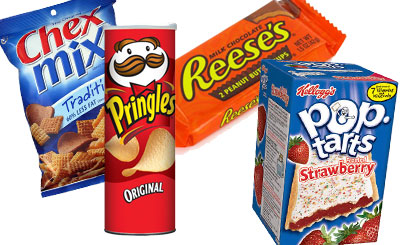 Use this headline: SMEJs Loves Treats
And this landmark for the text: Sam and Louie's Pizza. (everyone loves pizza at some point) Trying this text:
Get your favorite snacks at SMEJs! Visit us at 117th and Blondo by Sam and Louie's Pizza!
Not the best copy, but that's ok because we're running a test.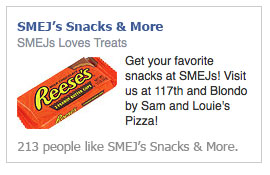 Now let's budget. We're taking guesses as to how this will work and how much it may cost. We'll measure it and get better next time. Right now a winner might look something like "I'll budget $250/mo and call it a success if I see the average traffic go from 20 a day to 24 a day. That's 120 more people walking through the door and a $2 acquisition cost."  That's a winner. I can work with a little bit of a loss leader, get that per visit revenue up with in store promotions and bring happy customers back again and again.
In addition to a winning scenario, let's also set a loser. It's easiest to do before you start and get distracted by someone walking in and saying "I saw you on Facebook!" but the winning scenario isn't happening. We're eternal optimists. So, a loser might look like "If I spend the full $250 and average traffic goes from 20 to 20.5 a day, that may be 15 new people a month, but at $16 an acquisition I'm going to rethink the approach and call Greg's first try a failure." I'd agree.
With the pop-up stores project I took the same approach and the stores saw two things happen. 1 is that the traffic increase was dramatic similar to running a bigger ad in the newspaper and 2, the acquisition cost was WAY lower.
Does the approach have drawbacks? Sure. But does it deserve a spot in many local retailer's ad mix? Sure.
So, there you have it, Mr Marty. An off the cuff idea with a few links to your store and maybe a reader or two in the area!
Good stuff.
https://www.chamberspivot.com/wp-content/uploads/2022/03/CPI_logo_nowheel_transp_blk_sales_consultant_omaha.png
0
0
Greg Chambers
https://www.chamberspivot.com/wp-content/uploads/2022/03/CPI_logo_nowheel_transp_blk_sales_consultant_omaha.png
Greg Chambers
2014-03-13 14:56:05
2017-11-23 05:02:21
Local Facebook Ad Idea for Marty