Predictions – This time for printers and marketing agencies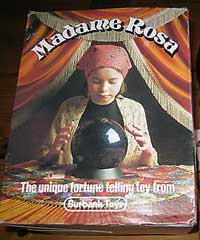 Occasionally I'm asked to peer into the future and write about what I see. That happened last December. My friends at CANVAS magazine asked me to pen a few thoughts. You can read about it here: Bank on 'em (really, you should) from December 2018.
Let me summarize some of my ideas for those who can't be troubled to navigate the interwebs.
I say with confidence, the 2019 predictions I just put in front of you will come true. How confident am I? 40%, because as I read in a recent Wall Street Journal article, pundits say it's the magic number for never having to say you were wrong.
My expert advice is to choose 40% of what I write and take it to the bank. I made it easy for you, I have five 2019 predictions, just pick two. As of February 27, they all still look good.
You can read it all here: Bank on 'em (really, you should) – Five predictions printers and marketing agencies can embrace from December 2018.
https://www.chamberspivot.com/wp-content/uploads/2022/03/CPI_logo_nowheel_transp_blk_sales_consultant_omaha.png
0
0
Greg Chambers
https://www.chamberspivot.com/wp-content/uploads/2022/03/CPI_logo_nowheel_transp_blk_sales_consultant_omaha.png
Greg Chambers
2019-02-27 14:23:26
2019-02-27 15:16:29
Predictions – This time for printers and marketing agencies