Millennials and Building for the Future
What modern book would be complete without touching on the generational divide between millennials and their managers? As the parent of millennials and part of generation X with strong memories of hearing, "the problem with your generation," I can offer a few insights based in work with clients.
First, if you notice the differences, you can find the similarities. The idea that this giant, digitally native, socially connected, debt burdened, group has completely different priorities than you is not true. When solving problems, one of our exercises is Kepner-Tregoe's "is/is not" box where we define what something is by giving equal thought to what it is not. We used a version of it with our fast decision playing field for planning. It looks like this Figure.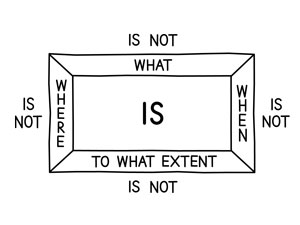 https://www.chamberspivot.com/wp-content/uploads/2017/03/CPI_logo_confo_email.jpg
0
0
Greg Chambers
https://www.chamberspivot.com/wp-content/uploads/2017/03/CPI_logo_confo_email.jpg
Greg Chambers
2018-11-30 15:30:48
2018-11-29 16:13:06
Millennials and Building for the Future